SUBDIVISIONS
Our knowledgeable design team guides you through the application
and approvals process while abiding to sensitive timelines.
For nearly 50 years we have provided a value based approach
to land development while understanding physical site constraints
and municipal requirements.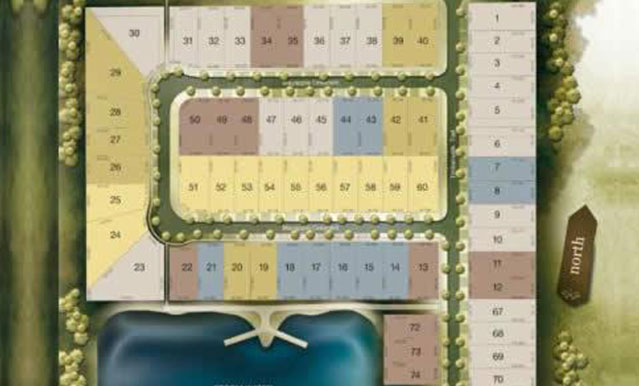 Ilderton Rd., Middlesex Centre, ON
Project Value: Phase 1 – $4.6 Million
Owner: Sifton Properties / Municipality of Middlesex Centre
Timberwalk Subdivision
Timberwalk Subdivision is a development in the Village of Ilderton. Three separate contracts were tendered to satisfy construction requirements for the complete realization of Phase 1 subdivision works, including bulk earthworks and pregrading, grading and servicing, and a municipal sewage pump station.
Compliance with the Ministry of Environment's guidelines and the Municipality of Middlesex Centre's servicing master plan were among the priority design objectives. A stormwater management facility was constructed to control runoff in accordance with downstream channel constraints along with external drainage works to a new storm outlet across Ilderton Road.
The decommissioning of an existing pump station and concurrent construction of a new regional sewage pump station to service west Ilderton was completed as part of the subdivision's enabling works. The pump station was designed as a flagship facility for the Municipality, with variable speed pumps and SCADA system to accommodate phased flows from the subdivision and west Ilderton area. External sanitary works included a 1.4km sanitary forcemain, forty percent of which was installed by horizontal directional drill methodology.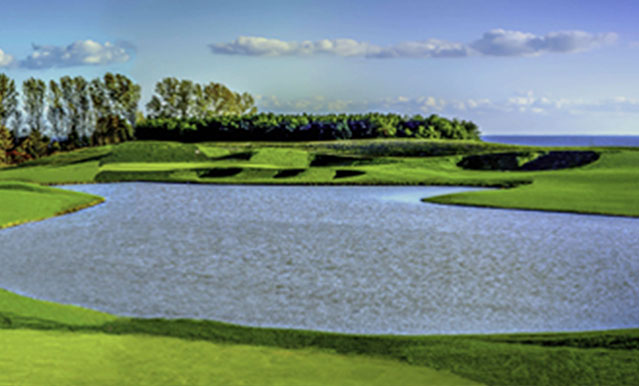 New Lakeshore Road, Port Dover, ON
Project Value: $ 10 Million
Owner: Dover Coast Developments / County of Norfolk
Dover Coast Residential & Golf Course Community
Dover Coast Subdivision is the largest private phased residential development in Port Dover. When completed, it will span approximately 117 hectares including a Links designed Golf Course amenity. Master planning for the development includes single and townhouse residential condominium blocks, commercial, long-term care apartment and hotel blocks.
Development Engineering revised bulk earthworks, servicing layout and eliminated the design of two previously proposed sanitary pump stations to scale back overall construction and future municipal maintenance costs considerably. The proposed design includes two storm water management pond facilities that also serve an irrigation function for the golf course.
External servicing required design and approval coordination with the MTO and County for trunk sanitary sewers and looped watermain services, including a trenchless highway crossing. Additionally, an analysis of the Town's wastewater pump station near New Lakeshore Road was undertaken to assess lifecycle replacement costs and impact of seasonal infiltration from flow monitoring to confirm ultimate sizing of external trunk sanitary sewers.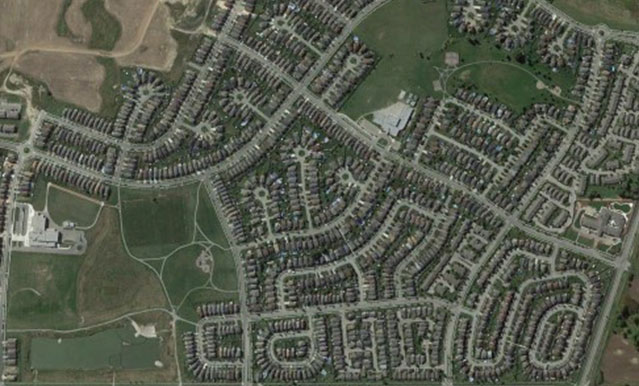 Commissioners Road, London, ON
Project Value: $40 million
Owner: Z-Group/City of London
Summerside Subdivision
Summerside Subdivision is the largest subdivision in the City of London. When completed, it will span over 250 hectares and accommodate approximately 15,000 residents. Master planning for the region includes single and multi-family residential, commercial, school blocks, parks, playgrounds, sports fields, pathway networks, toboggan fields and multi-use courts. Since 1994, Development Engineering has been involved in all facets of design and construction, including the largest stormwater management facility in the region. The facility was designed and constructed to provide quantity and quality control for subdivision runoff, while maintaining base flows to the nearby Hampton Scott Drain (Dingman Creek). The pond is connected to a large 3m diameter storm tunnel which outlets directly to the Thames River. As part of the overall development, a third pipe network  diverts greenspace runoff for water balance to maintain ecological function in an existing wetland. To date, approximately 70% of the overall subdivision development has been completed, and several remaining phases are under design/construction (2017).